Northern Indian long pata (sword gauntlet)- figural motif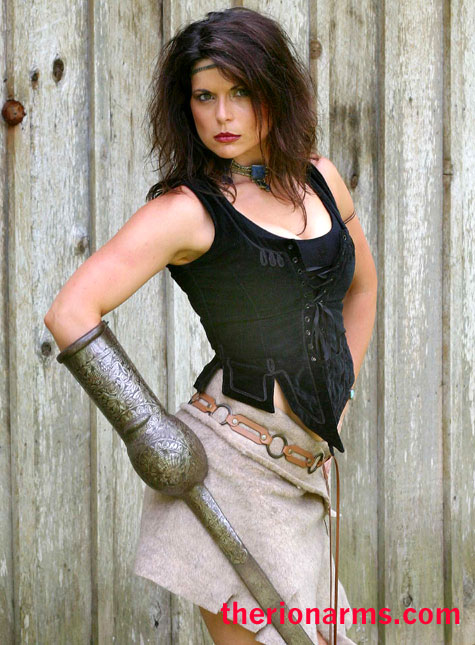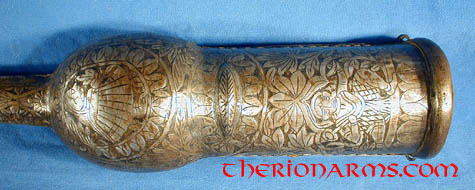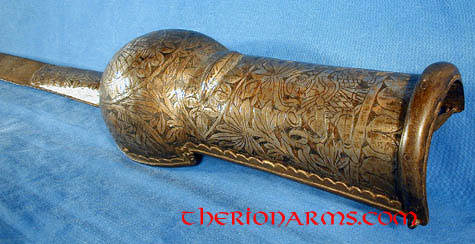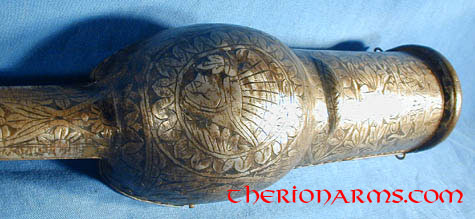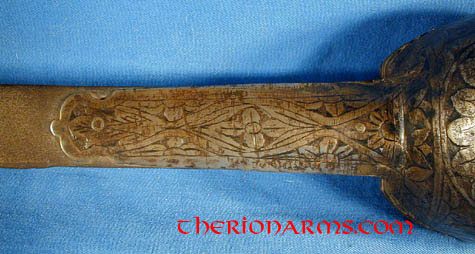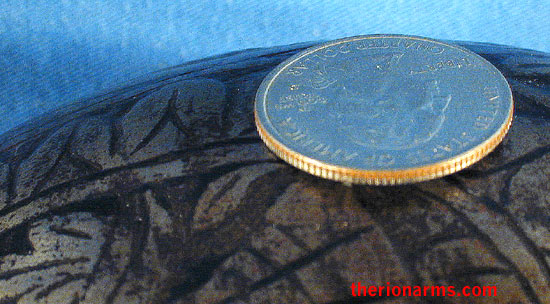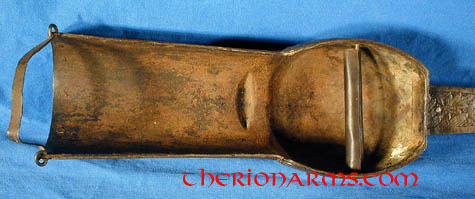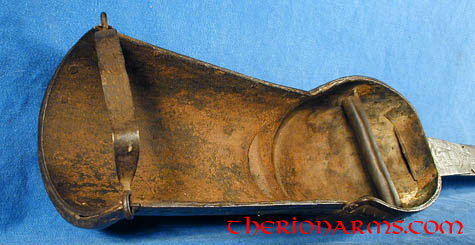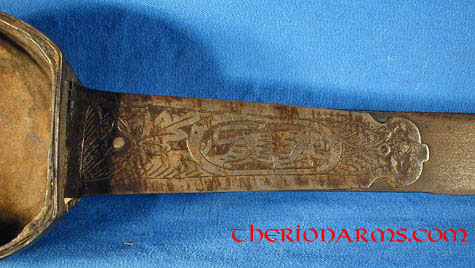 Measurements
length: 49 1/2"
blade: 37 1/2"
blade width: 1 7/16" (measured above ricasso)
gauntlet: 12" long
gauntlet width: 3 3/4" (at forearm)
grip bar: 4 1/8"
weight: 3 lb 5.4 oz


A quite rare long bladed pata sword-guantlet fron Northern India, circa 1825-1850, purchased as one of a pair from Culloden House in the mid 90's. Unusual in that they are not often found with blades this long, and the gauntlet is large enough to accommodate European-sized hands and forearms (these two pata are the first examples of their kind that Therion has ever been able to fit into comfortably - imagine meeting a 6'4" 240 lb Texan arms dealer/martial artist wielding a pair of these in a dark alley!)

The gauntlet is quite solidly constructed, about 16 gauge steel, with engraved figures of warriors or gods on the main bowl and cuff and elephants on either side of the bowl, with floral/vegetative decorations filling in the rest of the surface and continuing up the 6" ricasso. (There's a tiger engraved on the underside of the ricasso). The blade is long and quite flexible, sharpened for 31 1/2" on both sides. Striated patterning to the steel of the blade, but it would take some major removal of the patina to determine if it is a true wootz pattern blade. A very impressive weapon. Offered individually, or available as a pair.