Mexican bowie knife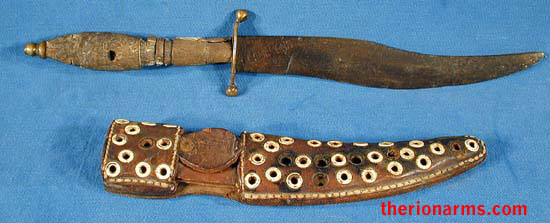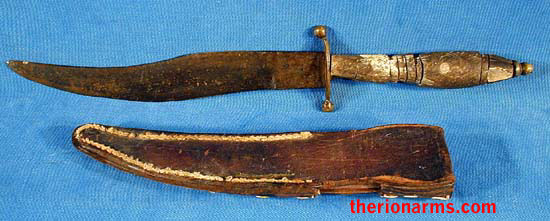 Measurements
length: 11 1/2"
blade: 7"
blade width: 1"
grip and pommel: 4 1/2"
guard: 7/8"
weight (knife): 4.2 oz
weight (knife & sheath): 6.2 oz


Early 1900's Mexican bowie knife. It is interesting to note that the ricasso of the blade is thicker on the edge side than the back side. Evidence of an "edge-up" fighting technique? Blade is marked "CAMERONG". Stitched leather sheath with eyelet inserts.