Philippines punal dagger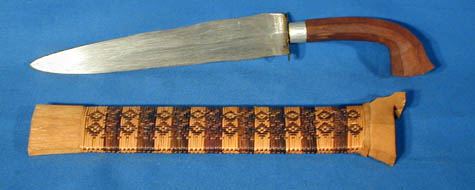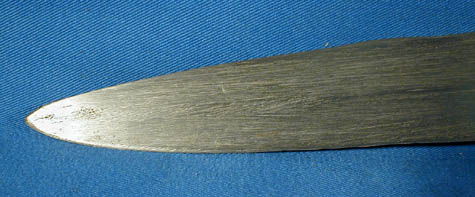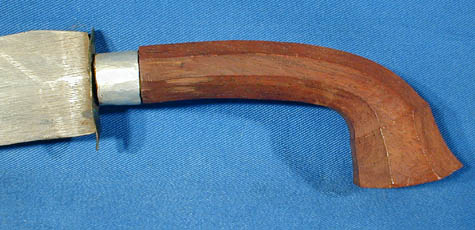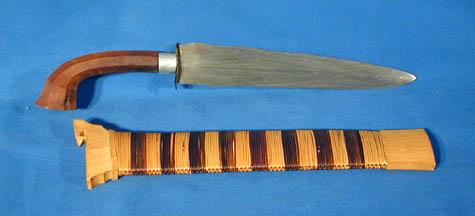 length: 13 1/2"
blade: 8 1/2"
blade width: 1 3/8" base
grip: 4 3/4"

Relatively recent dagger, mid to late 1900's. Very sharp double edged blade with thickened central ridge, handworked collar and nice hardwood grip, wooden scabbard with woven rattan bands. Very efficient native dagger, weighs almost nothing and flows in the hand.

8/03/01