Philippines bolo knife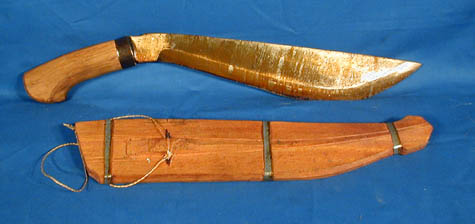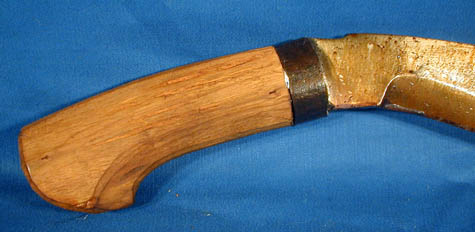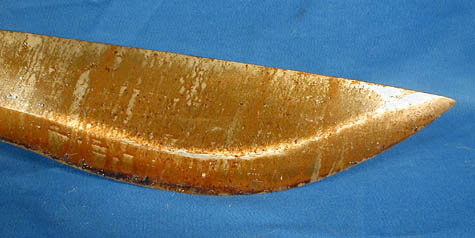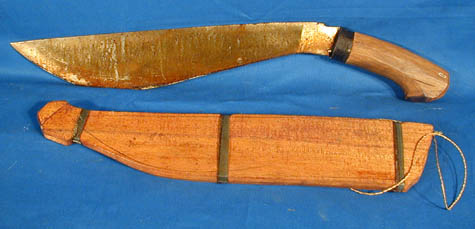 length: 19"
blade: 14"
blade width: 1 1/4" base, 2 1/2" maximum
grip: 5"
weight: 1 lb. 11 oz.

This massive bolo style knife is solidly coated with a heavy dried cosmoline style lacquer, which indicates it was brought back to the US as a WWII souvenir. Construction style indicates it as a slightly earlier manufacture, and no, this wasn't made especially for the round-eye gringos, it's an impressive piece any tribesman would have been proud to lop coconuts or heads with.