Central American/Mexican ring-hilt knife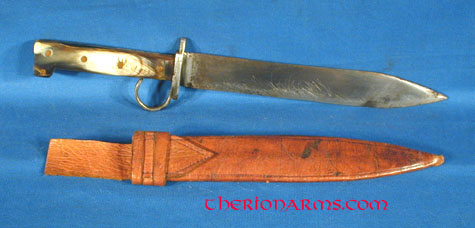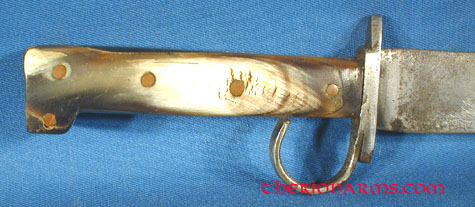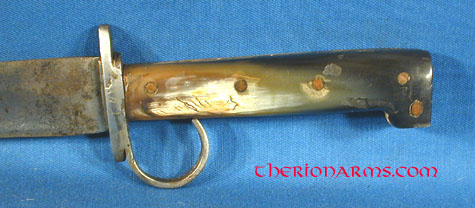 Measurements
length: 12 3/4"
blade: 8 1/4"
blade width: 1 1/8"
grip: 4 1/8"
guard: 2 1/4"
weight: 6.2 oz

Steel blade, steel guard, interestingly green-tinged horn grip, leather scabbard.
note received from Sa'ar Nudel, a friend in Israel:
"Hi Hal First, the green horn hilt, its form and construction is strongly connected to machetes/sabers used in Cuba, Mexico and around from 1840's untill WWII. Some of the better-quality items were made (of course ) in the USA for export (Collins- see the book about, by D.E.Henry).Second, ring-guard knives were briefly popular along the southern US border during the late 19th century. And third, the leatherwork of the sheath is clearly Central-American, with the typical triangle "frog hanger" on front. This knife may have been a cut-down machete, re-finished to a Zapatist taste."