Italian longsword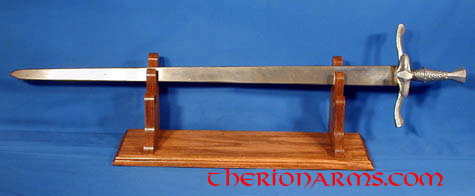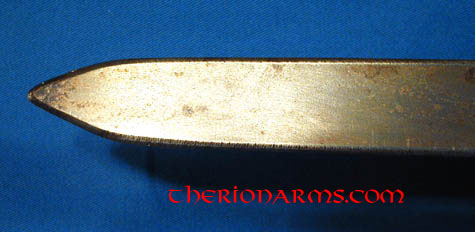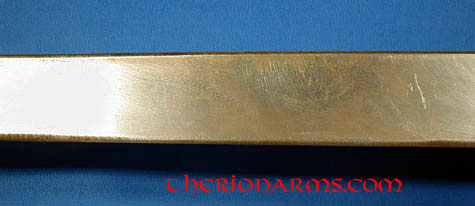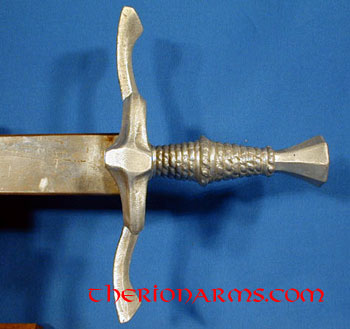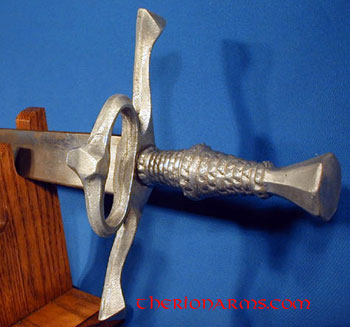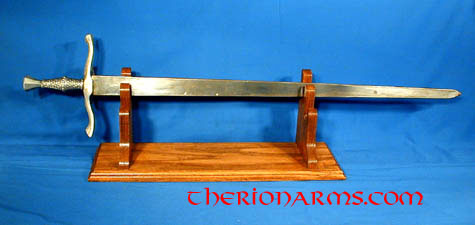 length: 40"
blade: 34"
blade width: 1 3/4" base
grip: 5 1/4"
quillons: 9"
ring guard: 2" x 3 3/4"

The city of Florence has been the center of Italian sword production for hundreds of years, with small towns near Florence supplying the city-state with a wide assortment of swords, knives, weapons, and armor. This sword is an early or mid 1900's reproduction of an early 1600's longsword, identified as made in Florence by it's extreme similarity to another in my collection. Please note - unlike most offerings from TherionArms, this is an antique decorative piece, not a functional sword. Blade is flat unsharpened and untempered steel; the grip and guard are solid cast metal. Perfect for over the fireplace or for stage and film sets.