English backsword / SCA schlager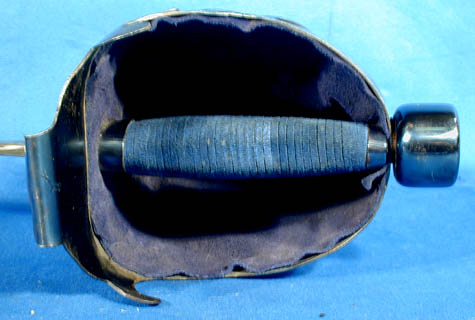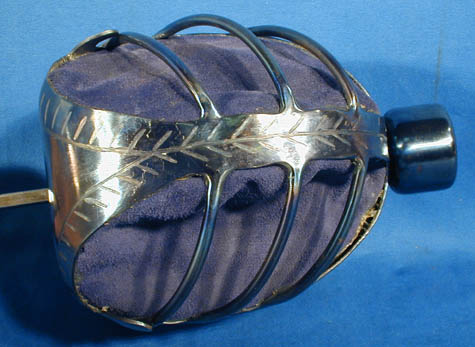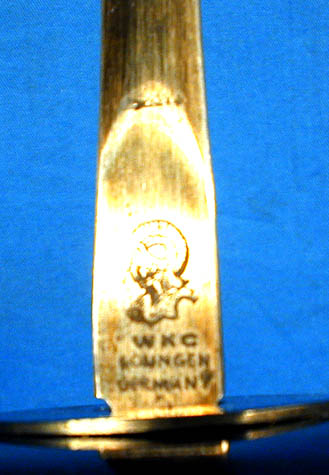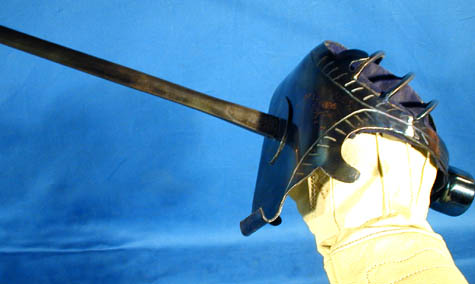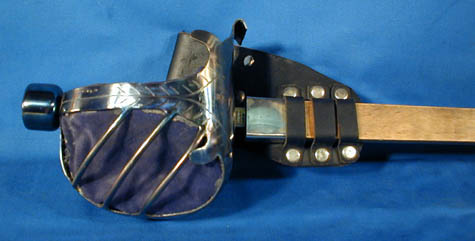 length: 41"
blade: 34 1/2"
blade width: 5/8" base
grip: 5"
basket: 5 1/2" x 6 1/2" x 5"

Magnificent custom-made modern reproduction of a 1650's English backsword outfitted with a WKC oval schlager blade for SCA rapier combat. Engraved blued steel basket is lined with leather for safety. Wooden scabbard with steel fittings. A beautiful example of modern craftsmanship, I'll let the pictures speak for themselves - other than to say the sword is in pristine condition, and it balances exactly where it's supposed to: right at the forte/blade junction. Totally sweet.

02/26/02