Burmese / Thai / Vietnamese / Montagnard dha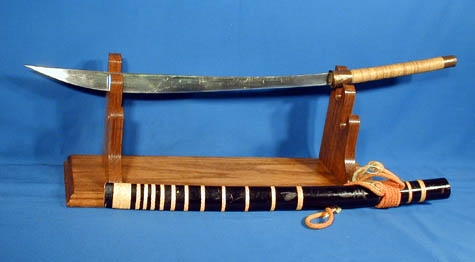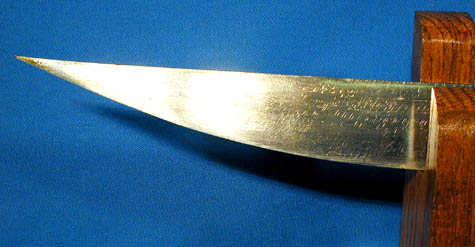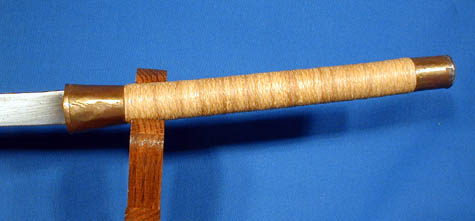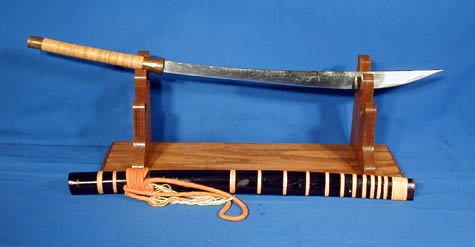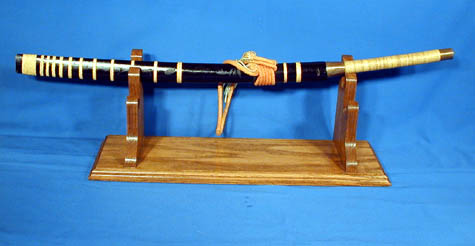 length: 30 1/4"
blade: 20 1/2"
blade width: 7/8" base, 2 1/4" maximum
grip: 10"

Mid to late 1900's, this dha's blade is 1/4" thick at the spine tapering down to the (very) sharp point. Handle is traditional wood wrapped in rattan bands, fittings look to be copper (not brass). Scabbard is in excellent condition except for a large chip at the throat - I think way too many of these mid-1900's dha fell into the hands of American martial artists who fancied themselves Japanese samurai and messed up on their "noto" sword-returns. Sharp clean blade, best condition scabbard I've seen (except for the chip).
4/26/01