Chinese wushu double swords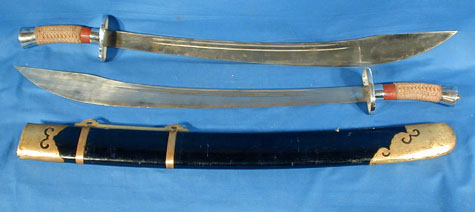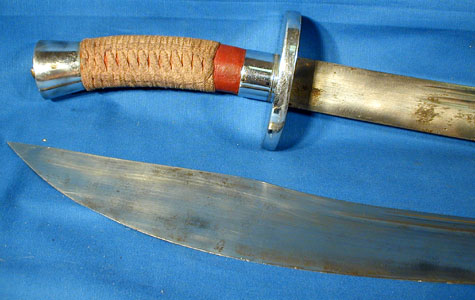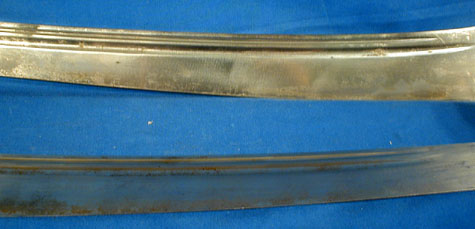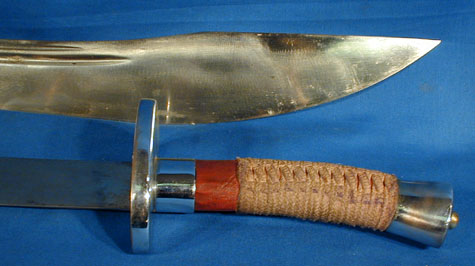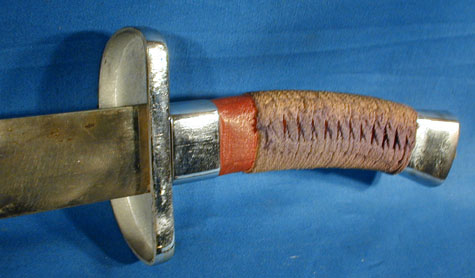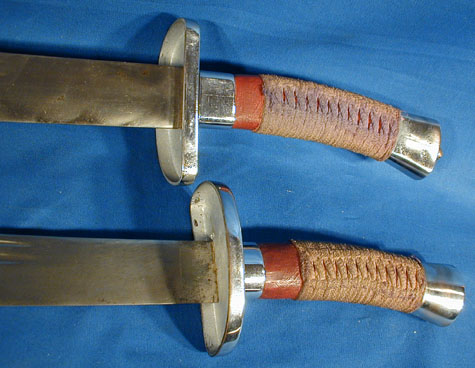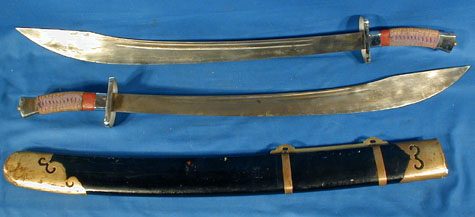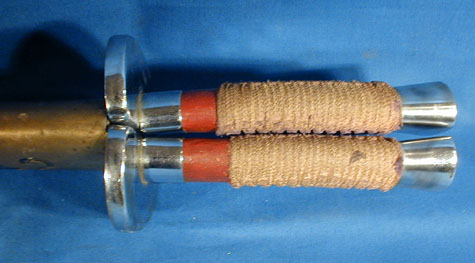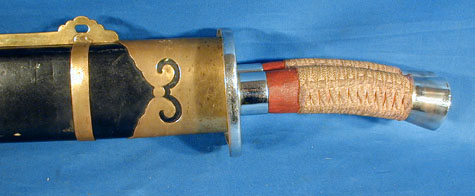 length: 36 1/2"
blades: 29 1/4"
blades width: 1 1/2" base, 2 1/2" maximum
grip: 7"
guard: 2"x4" per sword

Pair of high quality Chinese martial arts practice and performance swords, circa mid 1900's. Blades are distally tapered chromed spring steel, 1/4" thick at the base of the spine and tapering to a very narrow point and false edge. The blades are semi-sharp, this is definetly not a beginner's set. One twirling kata oops and it's going to take a lot of stitches to clean up the mess. I haven't personally studied Chinese martial arts (my "oriental" phase lead me to Japanese and Korean styles), so someone correct me if wushu is not the right term for the style utilizing these swords. No matter what you call it, I can still recognize the difference between a quality training weapon and wall hanger junk. This pair is pretty sweet, they'll probably be sold straight out of my house the next time one of my tai chi oriented buddies stops by and spots them. Some slight staining to the chrome, but otherwise in pristine condition, tight and ready to rock and roll (or whatever the Chinese equivalent is).
note received 2/26 from Yong Hu:
"I take Chinese Kung Fu in the Austin area, and I just wanted to let you know that these are an excellent looking pair of swords. As far as I know, wushu is a good term for them, we call it simply "Double Broadsword" in class."
Thanks, Yong!

8/29/01