English or German arming sword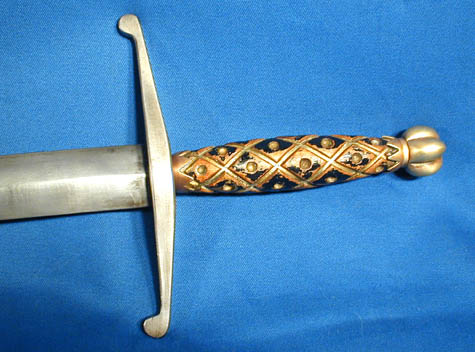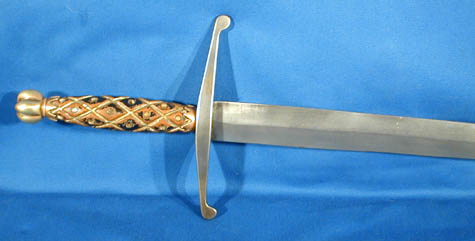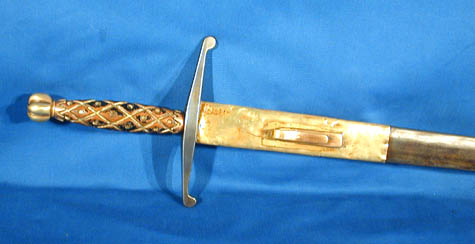 length: 40 1/2"
blade: 34 3/4"
blade width: 1 1/8" base
grip: 5 1/4"
guard: 6"

Very nice Victorian example of an English or German arming sword. Great tone to the long and light blade - it does the "tuning fork" hum when flicked with a fingernal, makes great movie-style "schwang!" when pulled from the steel and brass scabbard. Maybe I should be marketing this as a Singing Sword (Sorry). Rebated blade with about half a dozen tiny marks from edge-to-edge contact with another sword sometime in the Distant Past. Overall a very nice 100-150 year old version of a sword from the cutting-sword-to-rapier transitional era of the mid 1600's.
6/18/01