Napoleonic composite saber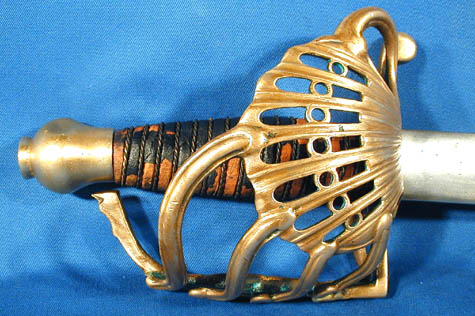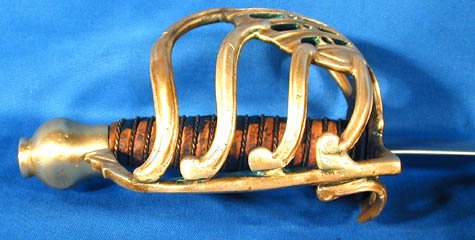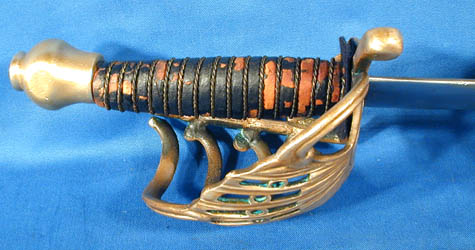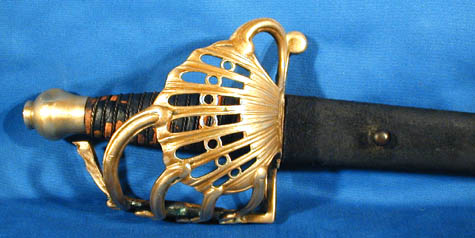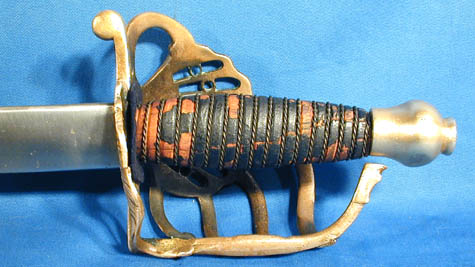 length: 36 1/2"
blade: 29 1/2"
blade width: 1 1/4" base
grip: 4 1/2"
guard: 5" x 4" x 5"

Here's a really sweet composite weapon - the basket shell guard is from a Model 1788 French Cavalry officer's saber, a Napoleonic style that also appeared with curved blades used by officer's of the Dragoon Guards in the years 1806 to 1814. This guard is now merged with an early 1900's film combat rebated blade. The grip is leather covered and wire wrapped hardwood, most likely older than the blade but younger than the guard. Steel scabbard is wrapped in black suede.