German cavalry cut'n'thrust saber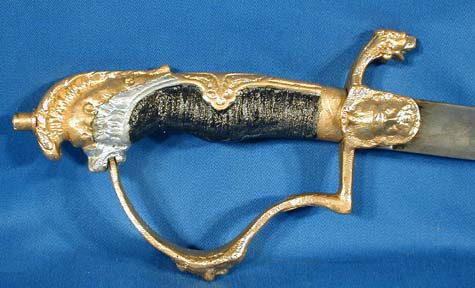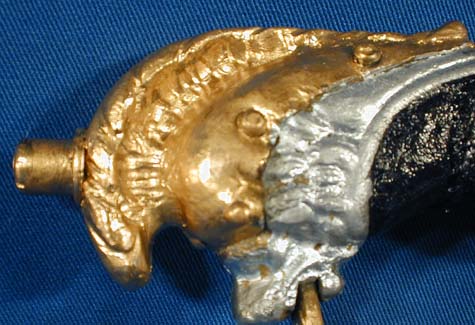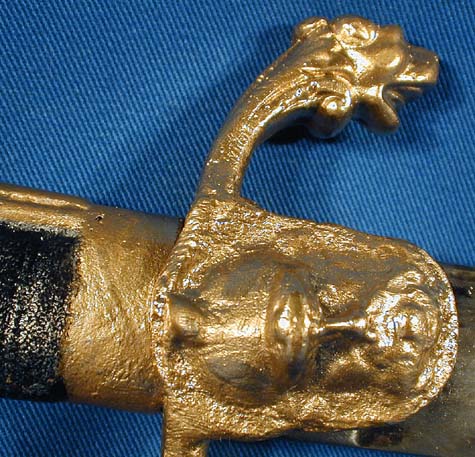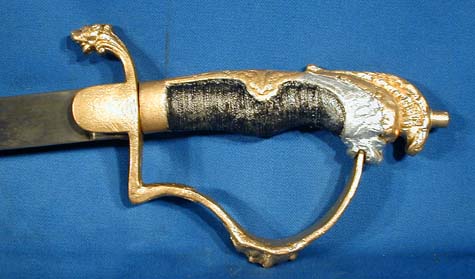 length: 42"
blade: 35"
blade width: 1 1/8"
grip: 4"
weight: 2 lbs. 5.5 oz.

Really interesting composite film version of a German straight saber circa 1889-1918. The cool figural grip and guard includes some original parts and some shop-manufactured parts for film usage. This style of sword has yet to be identified, but you can follow the discussion at Sword Forum International's antique & military sword forum here. I'll let you know if I find out more about it, you let me know if you know more about it. okay?


12/03/01