German cavalry cut'n'thrust saber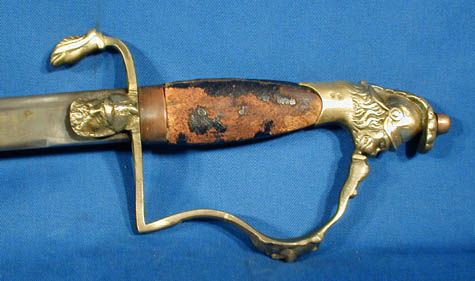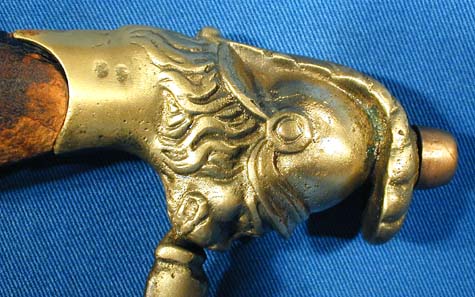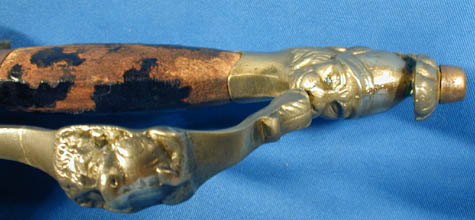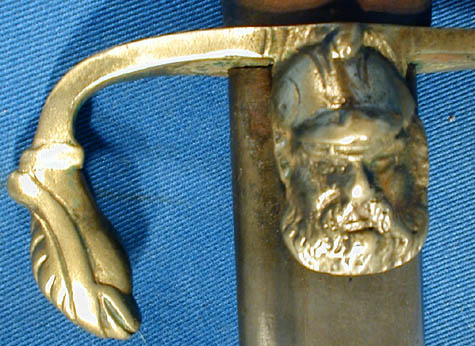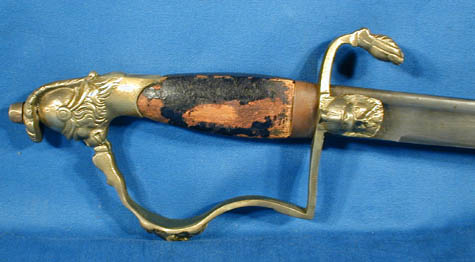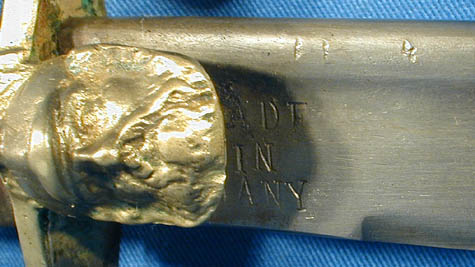 length: 39"
blade: 32 1/4"
blade width: 1 1/8"
grip: 4 1/2"
guard: 4 1/2" x 5"
weight: 2 lbs. 3 oz.

Really interesting German straight saber circa 1889-1918. The quill-back, false edged, and spear pointed blade style has been identified as either a German cavalry model 1889 or a Saxon cavalry guard officer's saber used up until 1918. The cool figural grip and guard has yet to be identified, but you can follow the discussion at Sword Forum International's antique & military sword forum here. I'll let you know if I find out more about it, you let me know if you know more about it. Does that sound good to you?


06/02