Turkish M1935 bayonet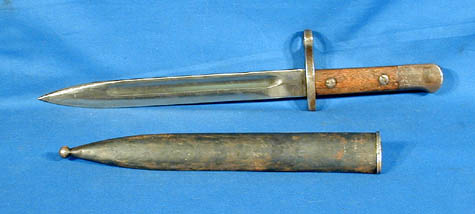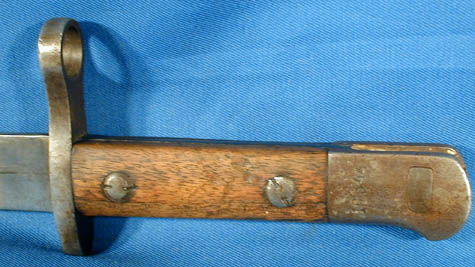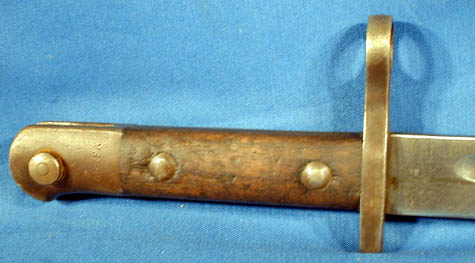 length: 14 3/4"
blade: 9 3/4"
blade width: 1"
grip: 4 1/2"
guard: 3"
weight: 1 lb

My original identification was that this is a German bayonet - mauser style. Marked "AS.FA" and 16344. Scabbard unmarked. Likely made in Germany for Turkish use. Early 1900's. Very good condition.
Hey, I was pretty close - note received 9/14 from a helpful friend:
"Just wanted to let you know that the above item is actually a Turkish bayonet, specifically a Model 1935. AS.FA stands for "military factory." By the 1930s, the Turks were manufacturing their own bayonets and rifles, the latter based on the German Mauser design. The primary arsenal was at Ankara."
Thanks, LW!