Sea Hawk halberd (reconditioned)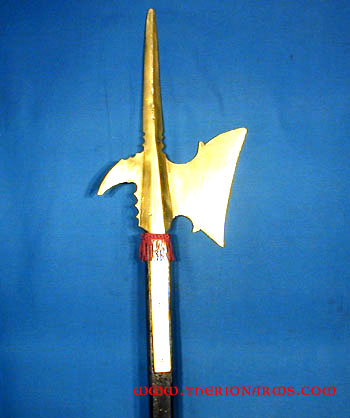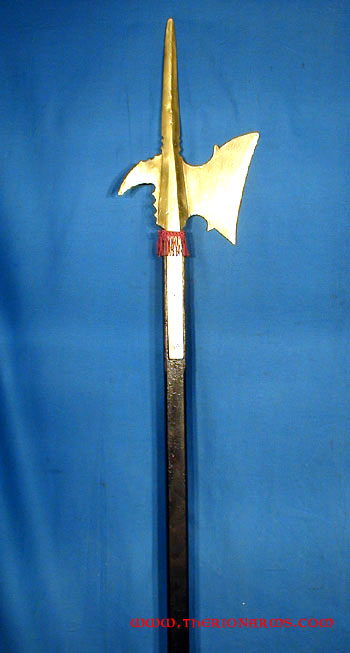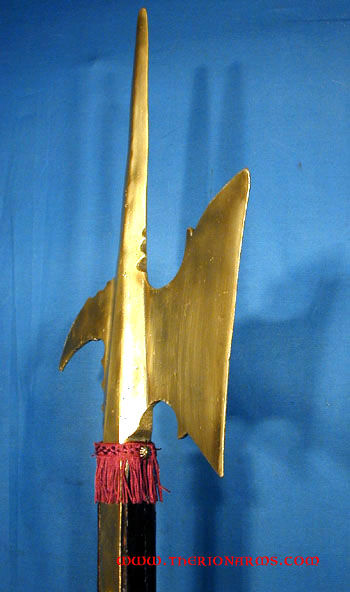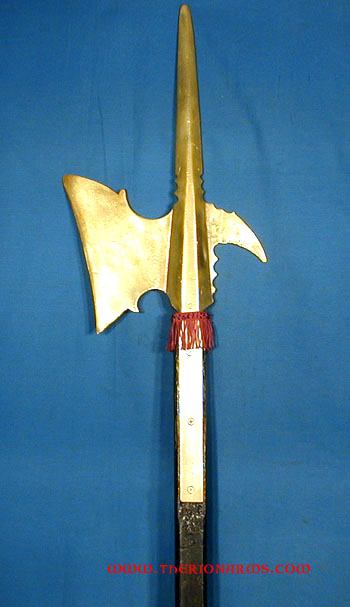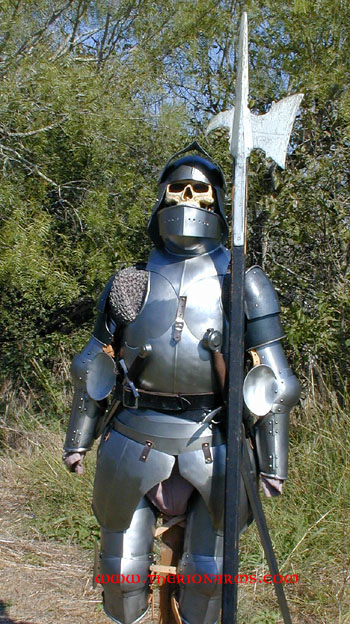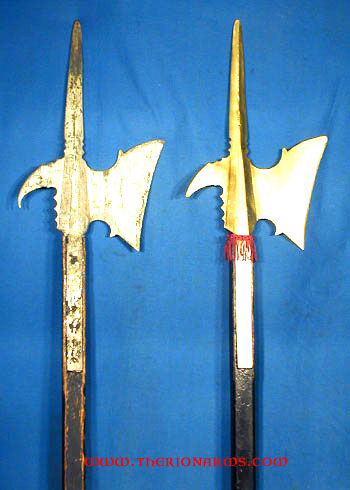 height: 7' 7"
head: 26 1/2"(langets to tip)
axe blade: 8 3/4"
blade to back spike: 9 1/2"
top spike: 11 1/4"
shaft: 5' x 1 1/2" x 1 1/4"

This heavy solid brass halberd came to me via a major Hollywood prop department and was reconditioned in the TherionArms workshop. The silver painted head has been stripped down to gleaming metal and sealed, the shaft has been cleaned, stained, and sealed. My source tells me that this halberd (and the original condition one I also have listed for sale) is from the 1940 Errol Flynn swashbuckling spectacular The Sea Hawk, which you gotta admit is one of the coolest pirate movies ever made.
Our lovely gothic armor model stands about 6'4" at the top of his helmet, giving you an idea of the size of this polearm (shown before cleaning). The last picture shows the two halberds side-by-side.