Samurai umbrella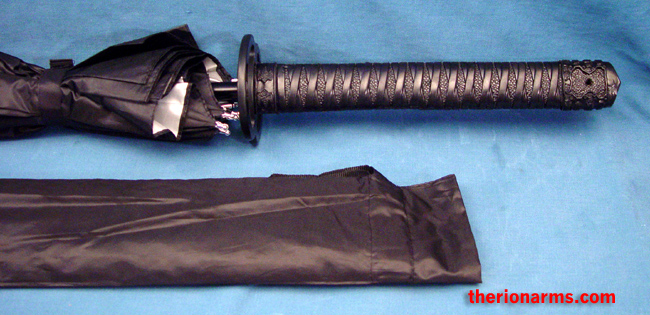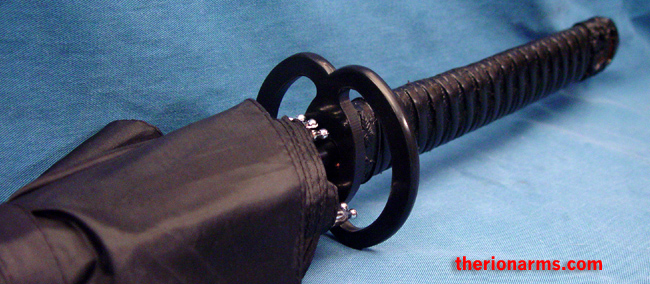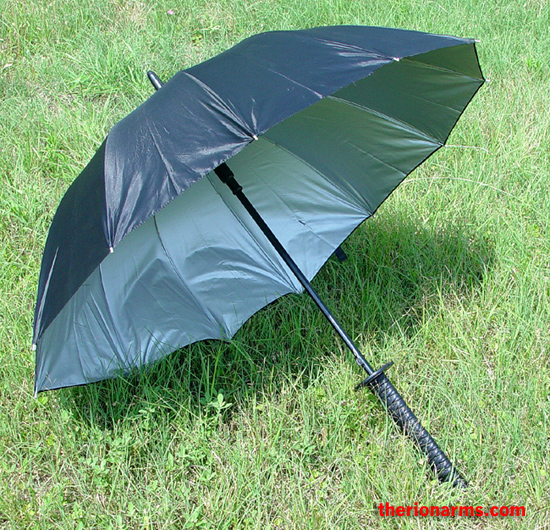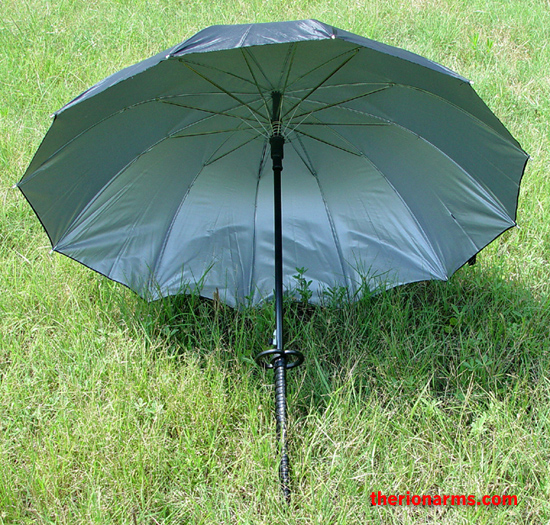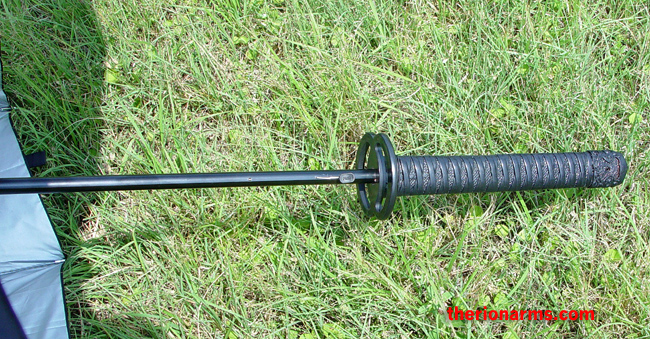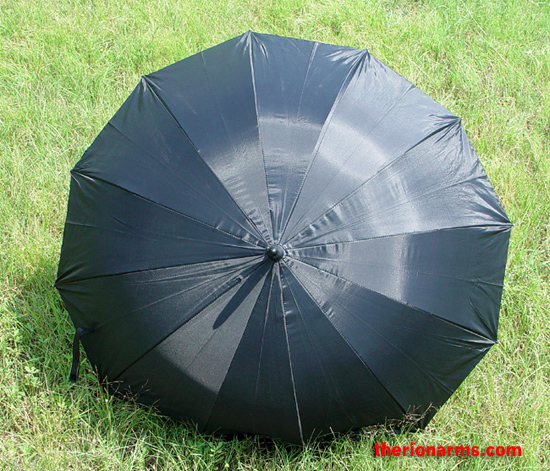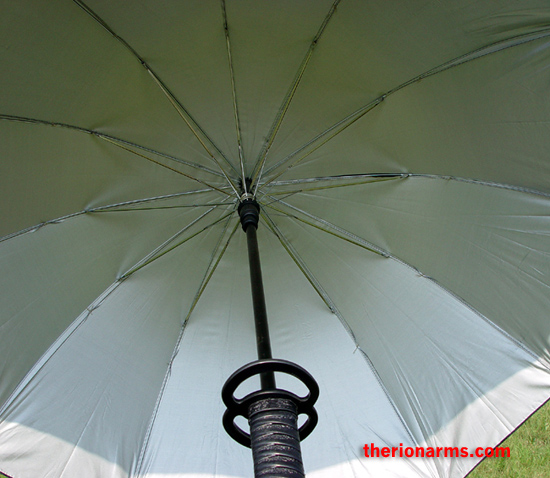 FROM THE DEEP DARK CORNERS OF THE STOREROOM, 08/06/20 - I FOUND ONE OF THESE:
Not a concealed weapon, it's an umbrella with a katana handle. (Just getting that out of the way, since when I premiered the Gothic bastard umbrella I actually had a few "is that legal?" questions arise - yeah, they are legal anywhwere it's raining or likely to rain!)
The injected molded plastic hilt is styled upon a Japanese katana with a Musashi "double D" tsuba/guard and a shingunto military kashira (why the military kashira I don't know, let's just run with it, shall we?). This full-size umbrella has auto-opening feature and measures 41" across when opened, with a black exterior and silver interior. A shoulder strap carrying case is included. You can be ready for the rainiest knight! (mass groaning ensues).
length: 35"
umbrella: 41" across
grip: 10 3/4"
tsuba: 3"
weight: 1 lb 1.2 oz