Sgian dubh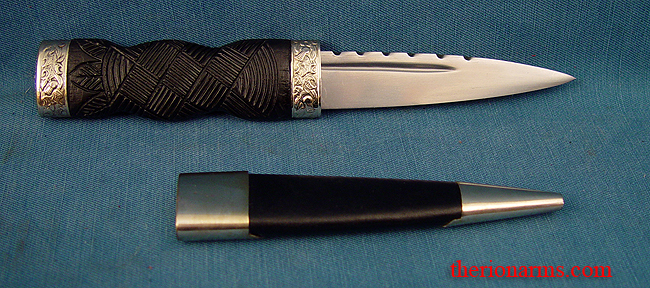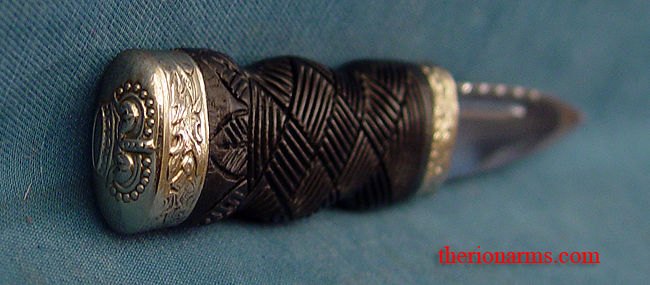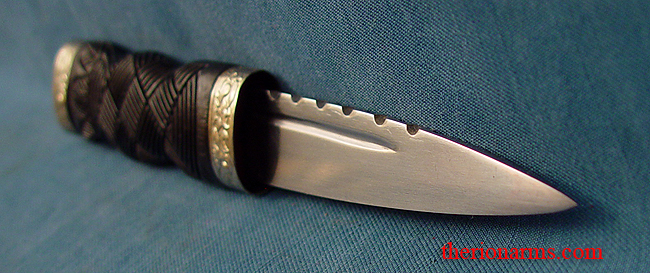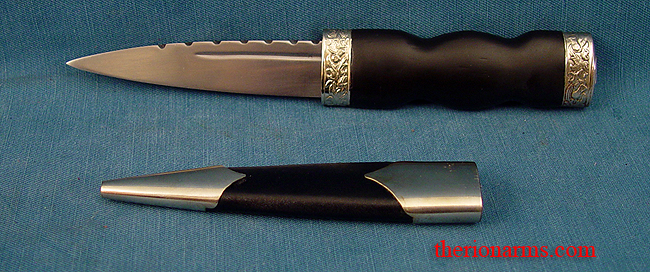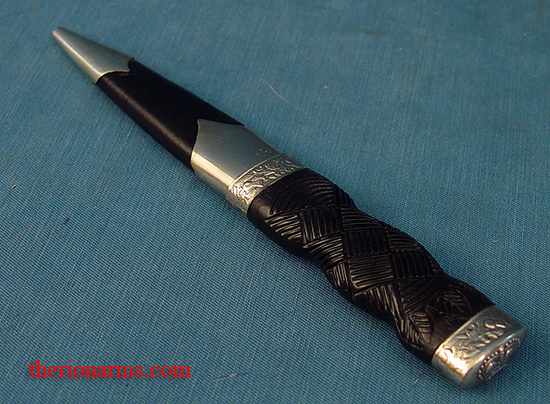 A Scottish tradition (since the 1800's, anyway), the original sgians were worn under the shirt close to the armpit. Now it is traditional for the sgian dubh to be worn tucked into one's sock, and the knife is frequently called a "stocking dirk". The term "sgian dubh" itself actually means black handled knife (and one would expect any knife to appear thusly decades after being tucked into a Highlander's armpit). This sgian features a tempered high carbon steel blade, a black grip carved on one side and smooth on the other, embossed nickel silver fittings with a thistle motif, and a matching sheath (because sticking a bare blade in your stocking is just silly).
length: 6 7/8"
blade: 3 1/4"
blade width: 11/16"
blade thickness: 3/16"
weight (knife): 1.4 oz
weight (knife and sheath): 1.8 oz

Also available is this same sgian with a damascus blade.
Price: $50