daily update 04/23/15

---
---

updated 04/23/15

updated 04/22/15

updated 04/20/15

updated 04/22/15

updated 11/20/14

updated 03/07/15

updated 04/23/15

updated 03/08/15

updated 03/08/15

updated 03/08/15

updated 04/23/15

updated 12/06/14

updated 11/22/14
---
---
---
---
A Public Service posting: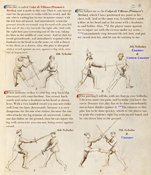 Fiore Getty Ms
w/English transcription
by T.Mellow, M.Easton,
M.Chidester, C.Hatcher et al.
128m pdf
---
---
latest revisions
---
---
---
---
---
---
---
---
---
---
---

new and featured/ western swords - sharp/ western swords - blunt/ western weapons/ japanese and chinese swords/ helmets/ armor/ shields and bucklers/ accessories/ bowie knives/ larp/ misc., budget, et al./ antique & ethnographic/ antiques sold gallery/ news/ ordering/ links list/


listings begun 3/94
page last modified 01/23/11
news 04/20/15: daily updates this week - Classic medieval arming sword (featured 02/17) Eastern European / Central Asian scimitar (featured 04/19).
news 04/18/15: daily updates this past week - Beaded bone grip obsidian dagger (featured 04/18), Cobra Steel talon knife (featured 04/17), Anatomically correct vambraces (featured 04/16), Sword of Roven war sword (featured 04/15), Revolutionary War hanger (cutlass) (featured 04/14), Lowlander 'Hero' greatsword (featured 04/13), Medieval cavalry battle axe (featured 04/12).
Please see the News Updates page for older announcements.
If you find a broken link or have a link suggestion, send mail.
jump to: Swordsmiths Construction Inclusive Western Martial Arts Forums Museums Rapiers Japanese Antiques Siege Stage Archery Gunnery Landsknecht Bayonets Misc.
These are the people breathing new life into a dead art form. Thank you all very much.