collection begun 1989
served 10 dollops at at time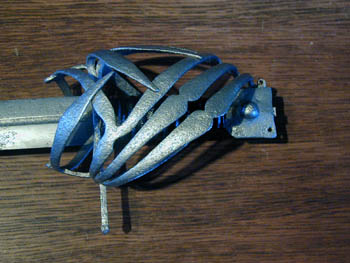 You get older, and style usually goes out the window, it's not worth risking it all for style. If I'm fighting for my life out on the battlefield of love, I've hardly got the time to adjust the feather plume on my helmet. -- bug@berkeley
You can never herd cats from the back of the herd, but if you want any number of cats to go somewhere, go there first yourself, and rattle the can opener. They'll all come running to exactly where you want them. Lead from the front: the cats will follow.
If you can buy it at the mall, it ain't "counterculture!"
But there are no happy endings. There are no endings of any kind. At most, we are given happy moments. -- Poul Anderson, 'There Will Be Time'
Under Republicans, man exploits man. Under Democrats, it's just the opposite.
Do the the excretory practices of the family Ursidae typically occur in a woodland ecosystem?
The only lesson learned from Vietnam was to blame the protesters and media when your bullshiat war inevitably goes to hell. -- mediaho of fark
"A cult is a religion with no political power." -- Tom Wolfe
"We are dealing with people that are perfectly willing to lie to the world to attempt to further their case. And to the extent people lie, ultimately they are caught lying and they lose their credibility." -- Donald Rumsfeld
Today is only yesterday's tomorrow.
(reload page for more wisdom)

have come here seeking enlightenment