collection begun 1989
served 10 dollops at at time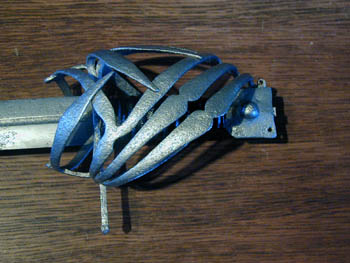 "I had learned to take tears as a warning sign of an involvement no longer beneficial to my lifestyle" -- the Sandtiger
If we really were intelligently designed, stupid would hurt. - SherKhan
Aftermath: what happens when you solve a problem using math.
Sure I'm happy to be alive. I'm just not very happy about being awake!
The more I look at the current political leaders, the more "strange women lying in ponds distributing swords" looks like a good option. -- Eric Mauer
Some people are like Slinkies: not really good for anything, but you still can't help but smile when you see one tumble down the stairs. -- Duke Logan
I don't give a damn about apathy.
The world did not change on 9/11. The USA changed, from being a democracy of freedom and courage to a cage of frightened rabbits led by an idiot and a power hungry criminal. - Armchair_Invective
Miracle Whip is Satan, Hellman's is divine.
"The American press is all about lies! All they tell is lies, lies and more lies!" -- Mohammed Saeed al-Sahaf (former Iraqi Information Minister, currently unemployed)
(reload page for more wisdom)

have come here seeking enlightenment