collection begun 1989
served 10 dollops at at time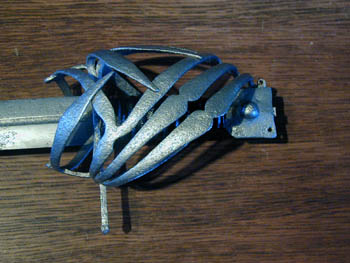 "I felt a kind of forlorn sense of being lost in a world of incredibly stupid and malicious dwarfs." -- Aleister Crowley
It's hard to claim the moral high ground when that high ground is a pile of bodies.
Ronin ronin ronin, beat them ninjas, ronin,
keep those ninjas movin', samuraaaaaaaaiiiiiii
At this point, I think it might be more meaningful to understand the American electorate not as supporters of political parties, but as market segments.
"Freudian slip" (n.): When you say one thing, but mean your mother
"Philosophy... comes from philo, meaning "wild, mind blowing shit to think about," and sophy, meaning "until you grow up a little more and realize it's a dumb waste of time." -- Doc Evil
It is difficult to produce a television documentary that is both incisive and probing when every few minutes one is interrupted by twelve dancing rabbits singing about toilet paper - Rod Serling
The only reason people get lost in thought is because it's unfamiliar territory.
There is no despair so deep that it cannot be overcome with a fifth of Chivas and a blonde in leather.
I came in to this world naked, screaming, and covered in someone else's blood. I'm not afraid to go out the same way.
(reload page for more wisdom)

have come here seeking enlightenment