Regimental bill polearm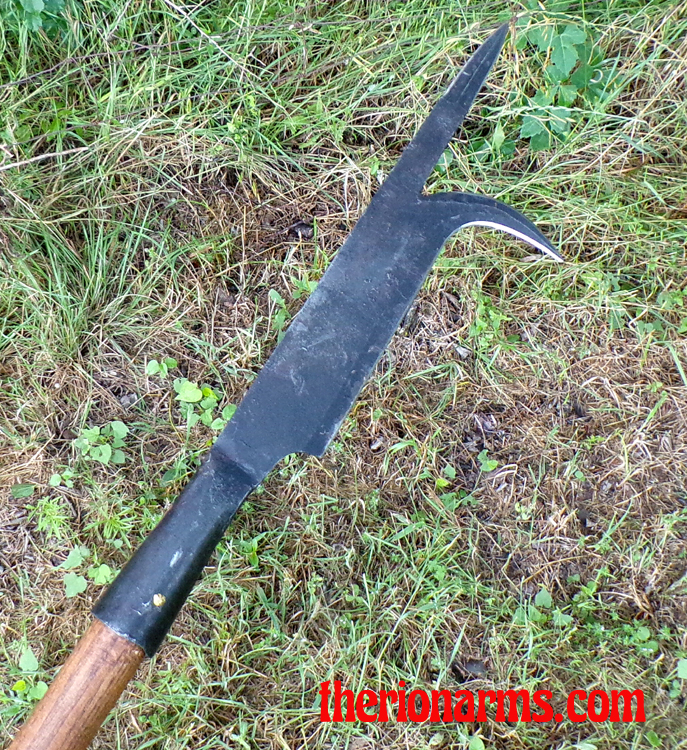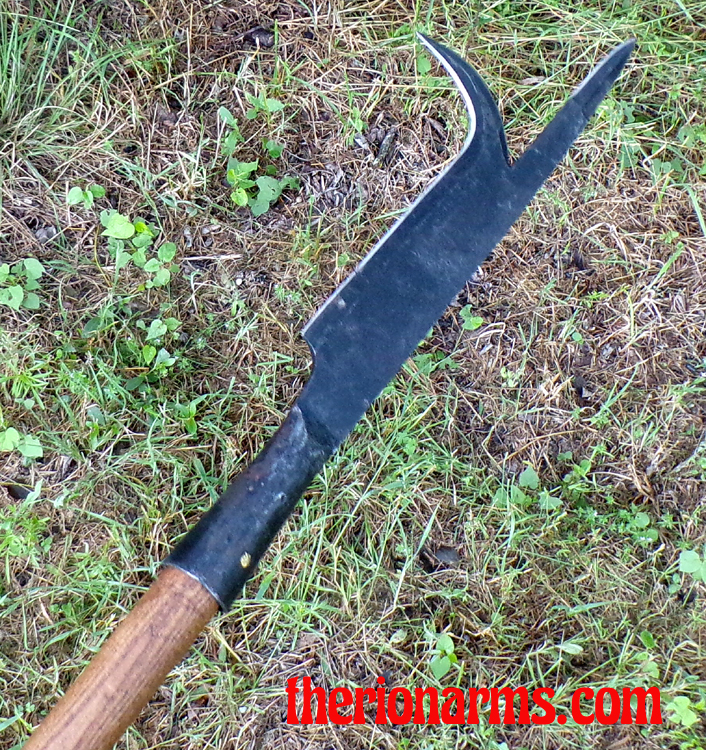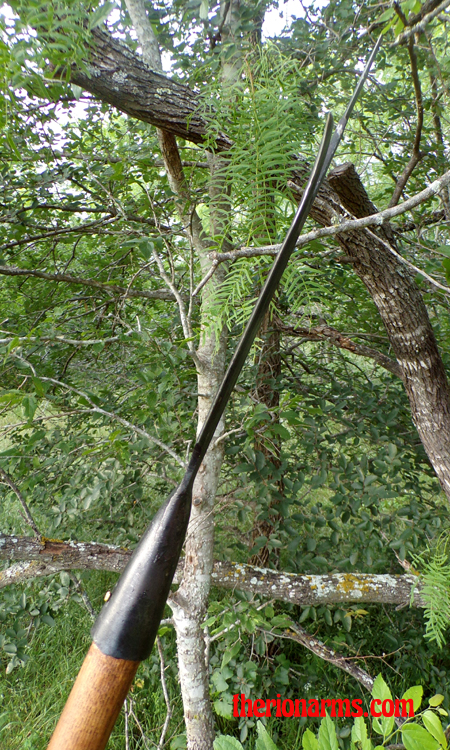 (click on above images for larger versions)
A TherionArms exclusive, assembled in our workshop - these aren't for the lords up at the front of the parade on horseback in fancy engraved armor, they're for the 150 foot soldiers behind them.
One of the clearest examples of military polearms evolving from farm tools / agricultural tool is the bill. Configurations varied widely with different times and countries using various head styles, but the basic bill has (at the very least) a curved cutting edge and a top spike. England and Italy were most famous for their infantry use of bills, but these polearms were widespread all across Europe.
Iron weapons for iron warriors, sharp and mounted on hand-tapered sturdy ash staves, individually custom-fitted with epoxy reinforcement and decorative brass nails.
overall length: 7'
head: 17"
head width: 4 1/2" (edge to spike)
cutting edge: 6 1/2"
spike: 3"
head material: blackened high-carbon steel
shaft: 1 1/4" ash
weight: 3 lb 5.0 oz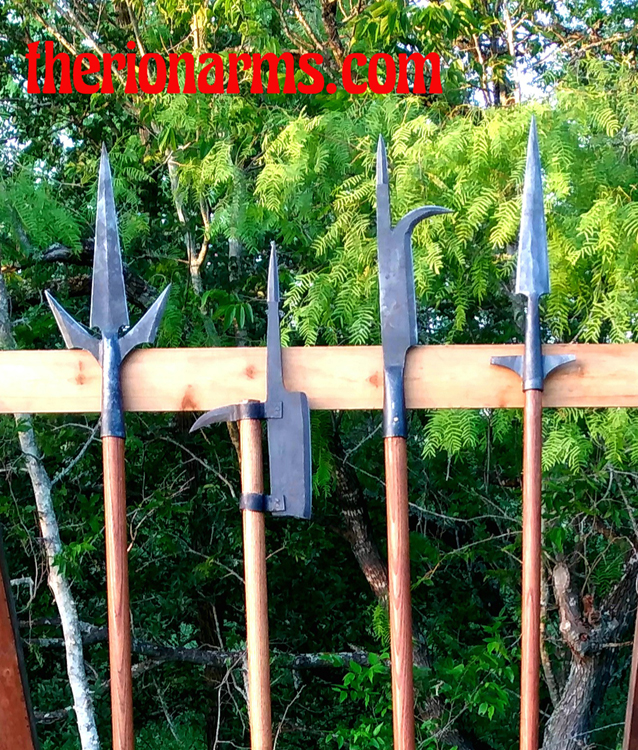 Available are corseca, bills, winged spears, and 14th century halberds.

Price: $160