Regimental 14th century halberd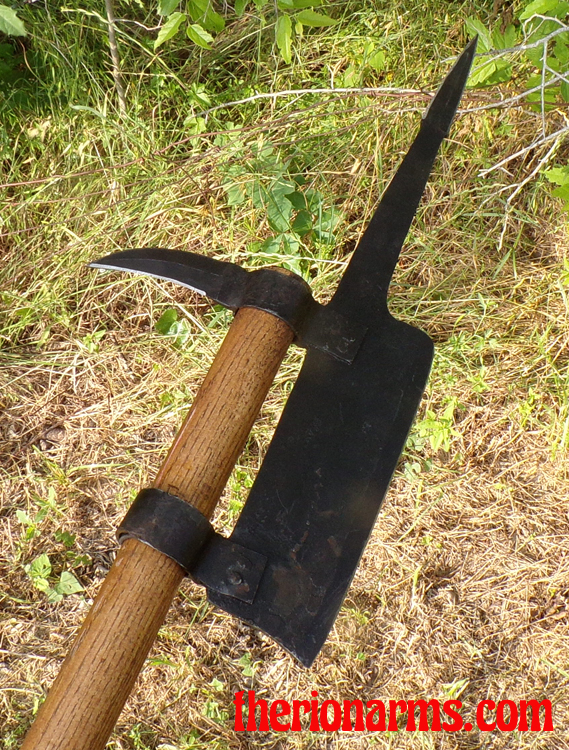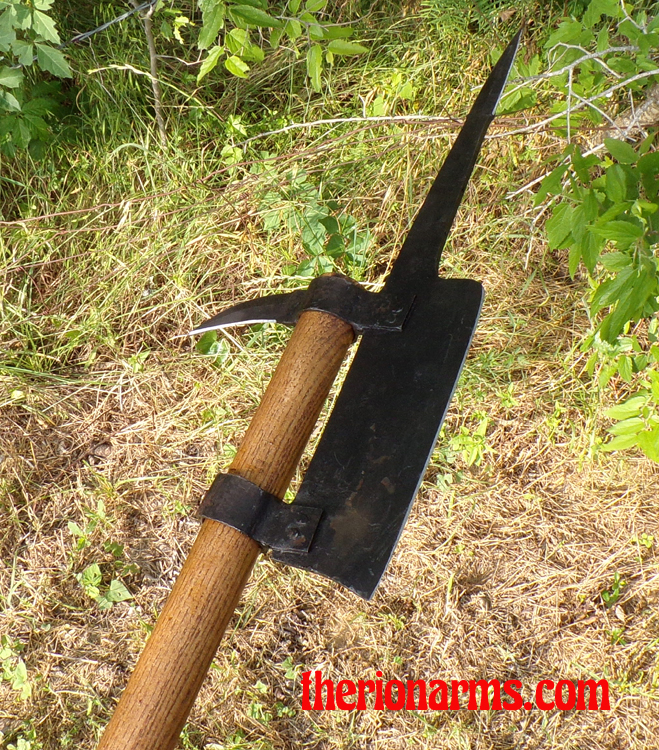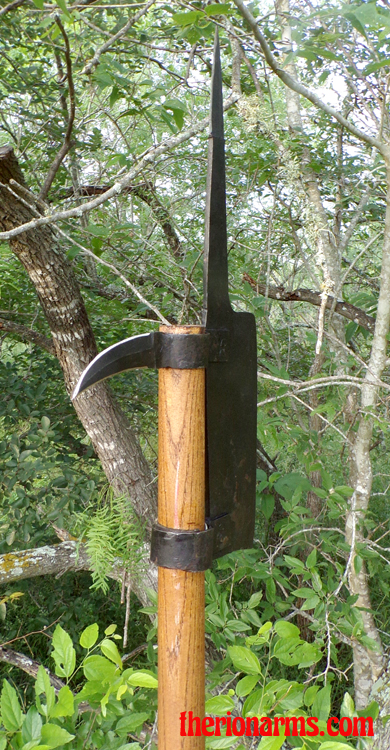 (click on above images for larger versions)
A TherionArms exclusive, assembled in our workshop - these aren't for the lords up at the front of the parade on horseback in fancy engraved armor, they're for the 150 foot soldiers behind them.
The earliest halberds of the 1200s developed out of the Dane axe, and were eye-loop-attached long blades with a top spike. Around the end of the 1300s, before they evolved further into the classic one-piece socketed halberds we're all familiar with, they looked like this version - with a cutting blade, top spike, and a back-spike. While the other TherionArms regimental polearms are 7' long, these just seemed more aesthetically "right" at 6 1/2'.
Iron weapons for iron warriors, sharp and mounted on hand-tapered sturdy ash staves, individually custon-fitted with epoxy reinforcement and decorative brass nails.
overall length: 6'6"
head: 15 1/2"
blade edge: 7 1/4"
blade width: 2 1/2" wide
back spike: 3"
head material: blackened high-carbon steel
shaft: 1 1/4" ash
weight: 3 lb 11.0 oz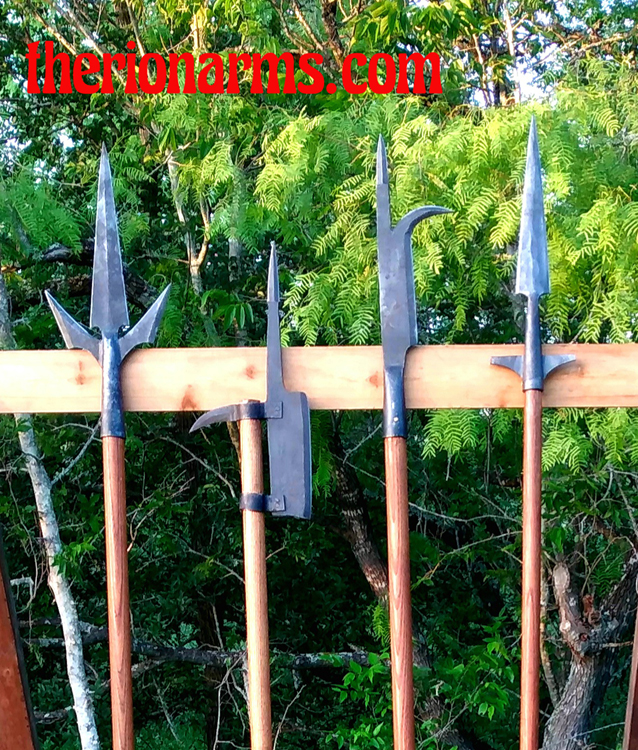 Available are corseca, bills, winged spears, and 14th century halberds.

Price: $160