Regimental winged spear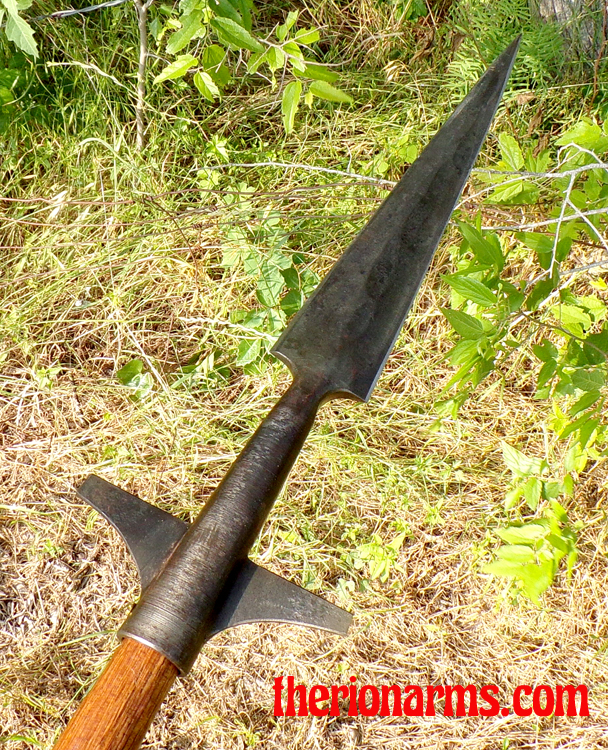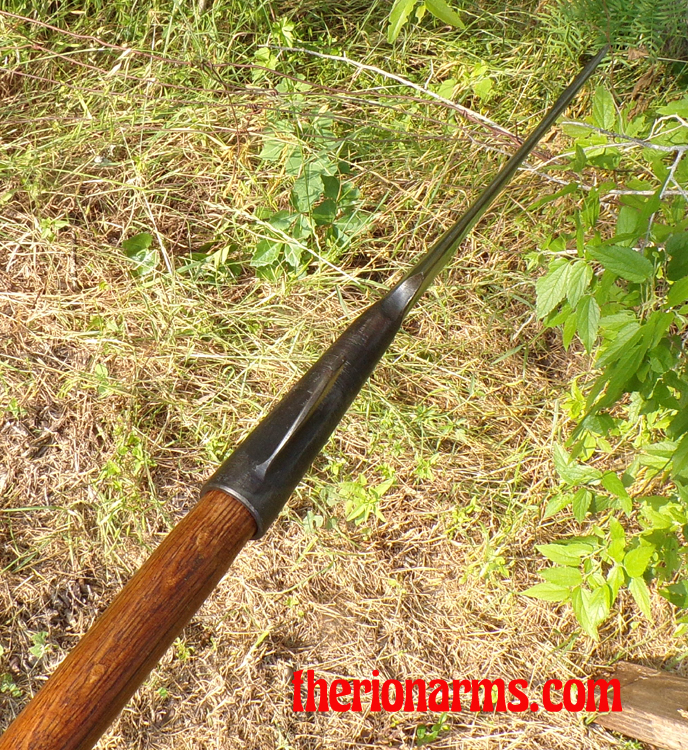 (click on above images for larger versions)
A TherionArms exclusive, assembled in our workshop - these aren't for the lords up at the front of the parade on horseback in fancy engraved armor, they're for the 150 foot soldiers behind them.
There's a lot of overlap between war spears and hunting spears - the venn diagram is pretty much two overlapping circles. Winged spears most certainly served as both. Some of the earliest examples of winged spears are 8th century Frankish, but they were used throughout Europe all through the middle ages and Renaissance. This thick and sturdy example is based on one owned by Duke Friedrich IV of Tyrol, circa 1430.
Iron weapons for iron warriors, sharp and mounted on hand-tapered sturdy ash staves, individually custom-fitted with epoxy reinforcement and a decorative brass nail.
overall length: 7'
head: 16"
head width: 2" at widest
wings: 4 3/4" wide
head material: blackened high-carbon steel
shaft: 1 1/8" ash
weight: 3 lb 4.5 oz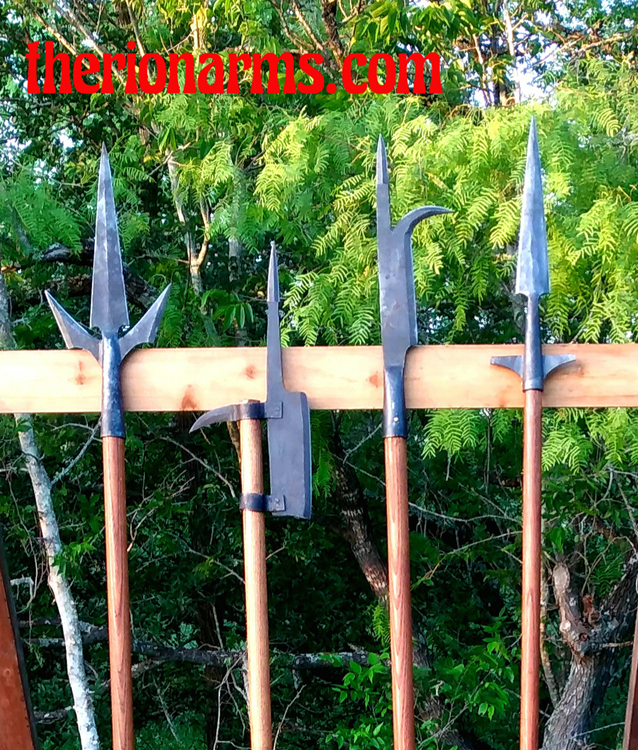 Available are corseca, bills, winged spears, and 14th century halberds.

Price: $160